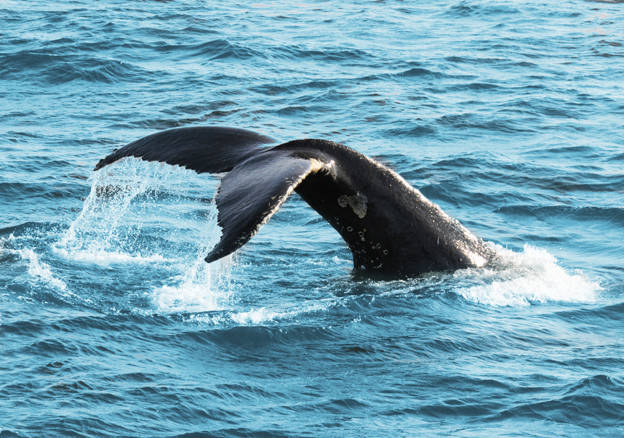 The Whale Guarantee: only at AML Cruises
Going on a whale watching tour in Quebec is an incomparable experience!
The giants of the sea travel thousands of kilometers to come and feed in the giant, natural pantry of the Saguenay-St. Lawrence Marine Park, one of the best whale-watching sites in the world.
Although the whales are numerous and their different behaviours allow us to witness unique shows, your whale watching tour is only a few hours' incursion into their natural habitat and it can sometimes happen that the whales are not there at the time of your cruise.
Since customer satisfaction is our priority, AML Cruises has implemented a unique whale warranty that gives you the chance to live the experience of a whale watching tour in the Saguenay-St. Lawrence Marine Park a second time! If the captain of your ship considers that no marine mammals were seen during your whale-watching cruise, AML Cruises will give you a free ticket to return on a whale watching cruise on a boat*, departing from Tadoussac, Charlevoix or Rivière-du-Loup.
*The "Whale Warranty" pass is not applicable on Zodiac whale watching tours.

Does it make you want to go on a Whale Watching Tour?
Book your excursion now!
Buy my tickets