Looking for a unique event that your colleagues will remember?
Have you thought about our festive and customized packages for your corporate social club? Croisières AML offers a wide range of possibilities: from the Escape Cruise to the Dinner Cruise and the Brunch Cruise, we offer you the opportunity to make memories together, in the heart of the St. Lawrence River.
A unique observation point from the St. Lawrence River

A personalized and professional service

Animation on demand and adapted to your needs

An ideal offer for Christmas parties
An event that meets your expectations
A 100% customizable turnkey offer

Animation on demand and adapted to your public

Shared room events, chartering a deck or the entire boat

Varied and tasty menus, adapted to the allergies and food constraints of your guests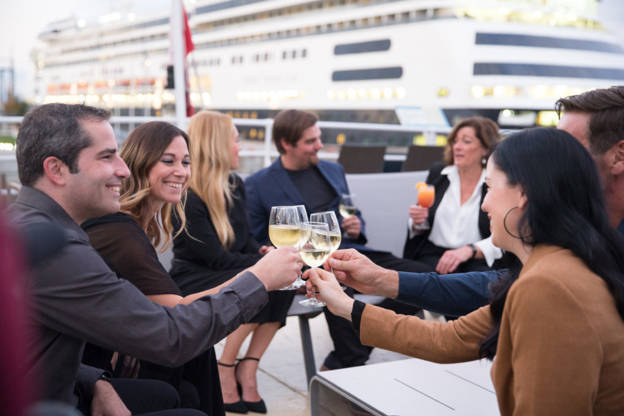 Choose from a variety of options for your activity
During the day or in the evening
Several culinary options available according to your desires (brunch, lunch, dinner, cocktail parties)
Various musical and entertaining animation, upon request
Available in several cities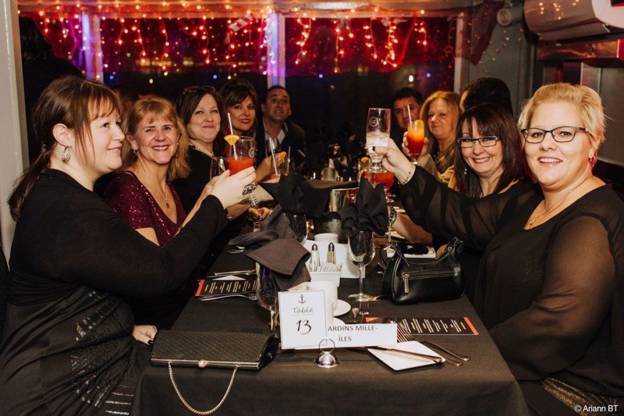 Sample schedule 
6:00 pm : Welcome and cocktail
19h00 : Departure and meal
10:30 pm : Return and deboarding
It is possible to plan events in a shared room, to charter a deck or the entire boat. Contact our representatives for more information.
Schedule and Pricing
Schedule
Available from May to December during the day or evening. For more information on our availability, please contact our representative.
Pricing
Consult our representatives for more about our pricing.
Available in several cities
Montreal

200 Commune O Street, Montréal, QC H2Y 4B2

Quebec

10 Dalhousie Street, Québec, QC G1K 8L8

Berthier-sur-Mer

100 Marina Street, Berthier-sur-Mer, QC G0R 1E0

Tadoussac

177, Pionniers Street, Tadoussac, QC G0T 2A0

Charlevoix

159, Grande Alliance Route (Route 138), Baie-Ste-Catherine, QC G0T 1A0
Frequently asked questions
How many services do meal cruises include?

We offer you the possibility to choose between 3 or 5-course meals. Something to please all preferences and budgets.

Which cruises can accommodate our social club?

Dinner cruises can surely accommodate your group! A Brunch Cruise can be a great option or you can opt for activities such as the whale watching cruise or the Grosse-Île cruise, to name a few. All you have to do is choose.
Additional information
Restrictions on board

It is not possible to bring your own alcohol 
It is not allowed to smoke  
Electronic cigarettes are not allowed 

Accessibility

People with reduced mobility should check the accessibility requirements before making a reservation.

Parking

There are several parking lots near the cruise terminals.
Depending on the location of your cruise, they may be free or paid.
Contact us for more information