The only restaurant boats in Quebec that cook on board!
For more than 20 years, the restaurant business has been an important part of Croisières AML's activities in urban areas, with more than 100,000 meals served on board each year. This product is still in constant expansion. Even today, the AML Cavalier Maxim and AML Louis Jolliet are the only restaurant ships in Quebec where meals are prepared entirely on board.
Pascal Duchesne Photographie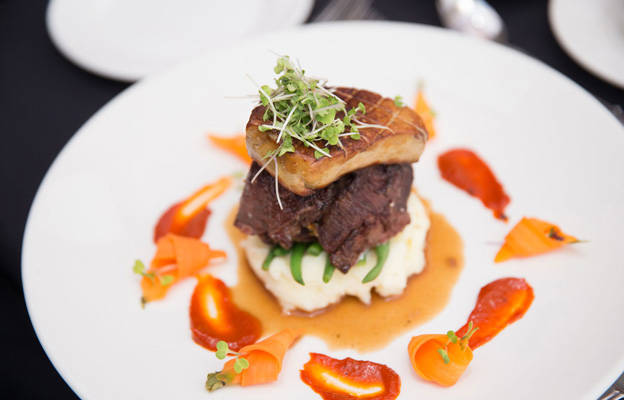 Fresh ingredients prepared on site
The AML Louis Jolliet (Quebec City) and the AML Cavalier Maxim (Montreal) are the only restaurant boats in Quebec with a full kitchen on board. The dishes served to our guests are prepared on site the same day, using fresh ingredients.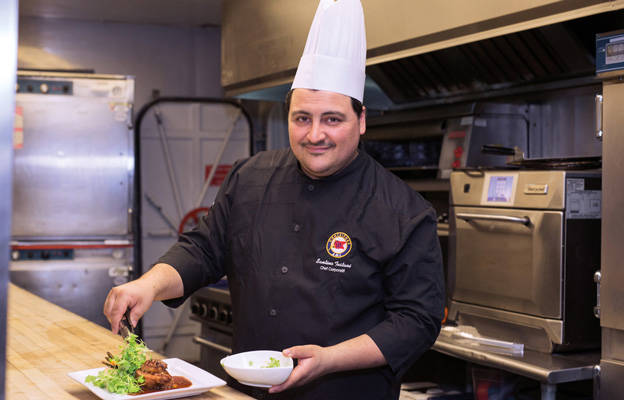 Our Chef
A graduate of the École hôtelière du Collège LaSalle, Santino Testani got his start at the renowned Château Montebello of the Fairmont chain. He then developed his expertise and style in the best restaurant kitchens in Canada before joining Croisières AML.
Learn more about his story

From the Dalvay by the Sea resort in Prince Edward Island, to Café Méliès on St-Laurent Boulevard and the St-Sulpice Hotel on St-Denis Street in Montreal, our famous chef has always stood out for his curiosity and desire to provide a distinctive experience for his clients.

Known for his refinement and his passion for gastronomy, Santino brings his own personal touch to his culinary creations. Driven by a constant desire to offer the best, Santino offers high quality dishes prepared with professionalism and pleasure, whether it is for a delicious brunch or a succulent dinner. Nearly 60,000 meals are served annually aboard the Cavalier Maxim, which makes it a very interesting challenge for our Executive Chef!

Surrounded by a young and dynamic brigade, you will surely be delighted to enjoy one of his tasty meals aboard Montreal's only restaurant boat, as well as on the other boats in the Croisières AML fleet.

Enjoy your meal!
Pascal Duchesne Photographie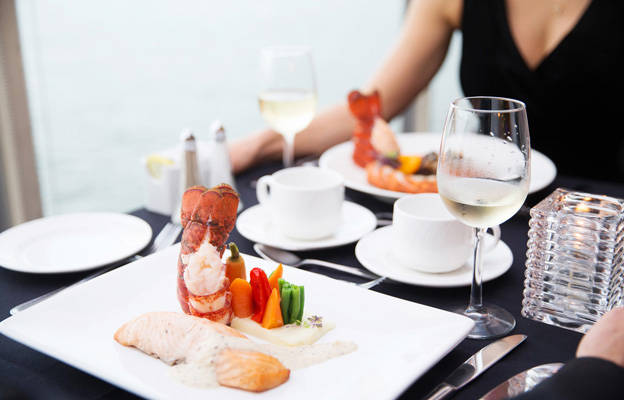 Gastronomy, distinction and professionalism
Croisières AML goes to great lengths to surprise you with refined gastronomy and impeccable service.
Our experienced chefs and their dynamic brigade are dedicated to creating tasty and original menus that will please everyone. Having refined their culinary art in renowned restaurants, our chefs now have the opportunity to put their talent and creativity to work for our clients. With their vast experience and know-how, they offer you their specialties concocted directly on board our boats.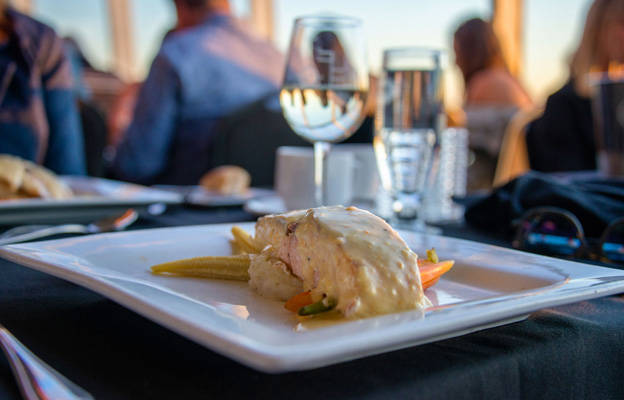 Originality, ambiance and comfort
For a tasty brunch, a dinner cruise or an exceptional custom event, AML welcomes you every time with its attentive service by a highly qualified staff!